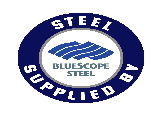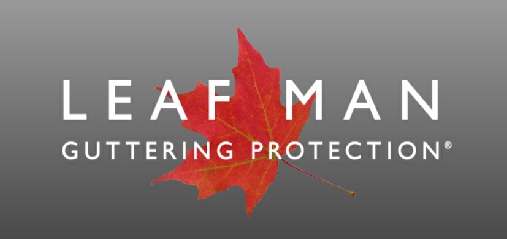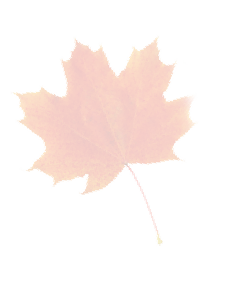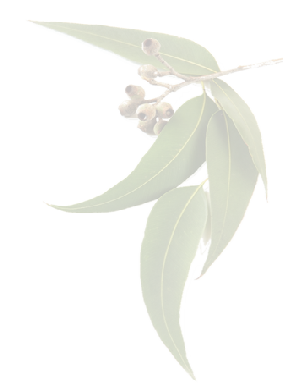 Most people will clean or pay someone to maintain their guttering several times a year. Having LMGP installed will reduce a large amount of work and danger for the homeowner by keeping them off the roof. All gutter guards will need some basic maintenance and will need to be flushed every 3-5 years. This is a service we can provide. With LMGP being expanded mesh there is no need for removal. We simply spray through the mesh and flush the murky water down the drain.
Gutters will often block at the top of the downpipe and periodic cleaning will not eliminate this problem. Gutters need to have LMGP installed to stop the downpipes blocking. Major problems people face if they neglect their gutters are:
• Water damage via the gutters and valleys.
• Overflowing gutters causing damage to foundations.
• Staining to the exterior walls and mossy pathways.
• Premature rusting of gutters. (Gutters will last approx 2-3 times longer with gutter guard installed)
• Breeding of mosquitoes because water pools in gutters and becomes stagnant.
• Water contamination in water tanks through leaf and debris breakdown and bird/vermin droppings.
• Bushfire hazard. (One of the most important things that should be done if your home is susceptible to bush fire or ember attack is install metal gutter guard rated 0)
• Water harvesting problems (Water will not get to your tank through blockages in gutters and downpipes)
• Ladder accidents are more likely to happen if you spend more time than necessary on the roof.

Leaves and Debris in Gutters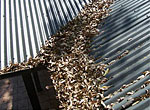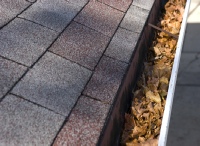 Full Installation Available: QLD-Brisbane, Sunshine Coast, Gold Coast, NSW-Coffs Harbour, Port Macquarie, Newcastle,
Central Coast, Sydney, Blue Mountains, South Coast, Dubbo, Mudgee, ACT-Canberra, VIC-Melbourne, SA-Adelaide,
WA-Perth, and TAS (Coming Soon).
DIY Available Australia Wide